Top ten reasons to charter and fly private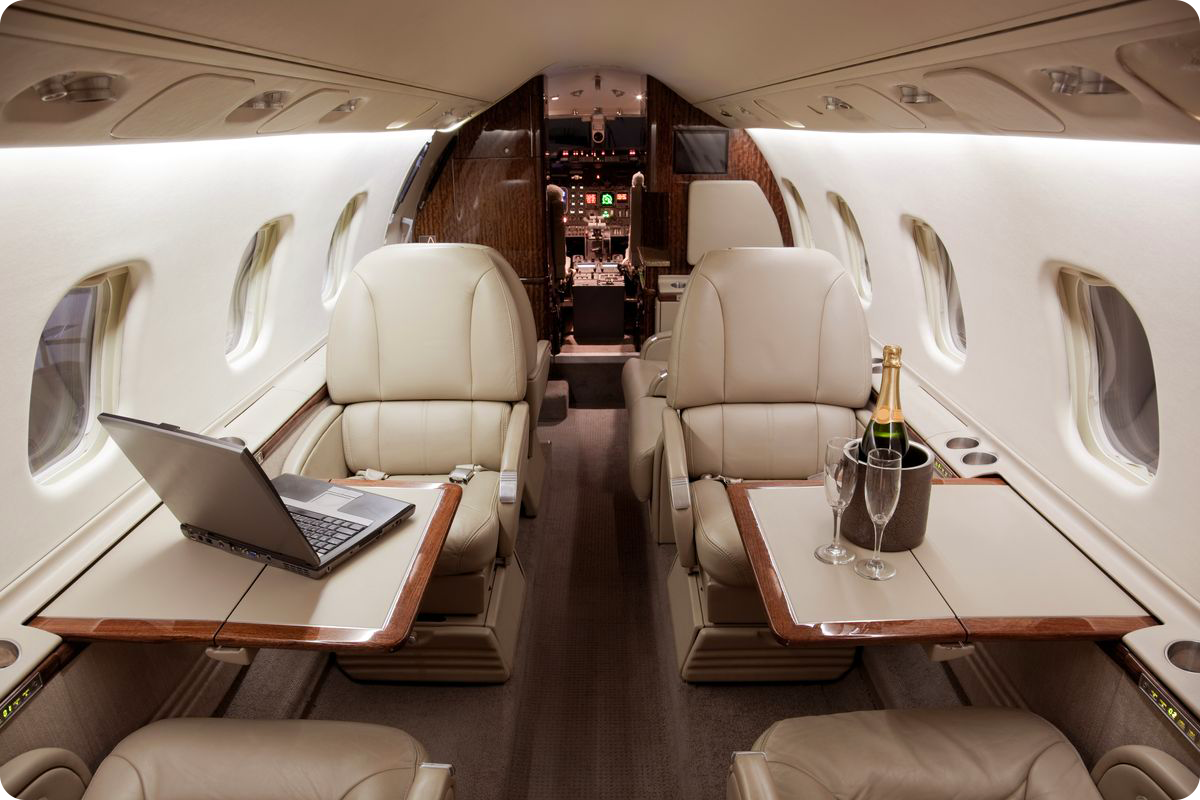 Airble offers a variety of private charter and tour options to suit your needs. From one-way and round trip charters, which can be private or shared, to aerial and adventure tours. With our vast range of services offered, you will surely find something that will suit your needs.
But why should you fly private?
You can save time, avoid the hassle of crowded airports and lines, experience the luxury that private flights offer, and much more—all with the ease and affordability of Airble's services. You'll soon be asking yourself why you haven't started flying private sooner.
1 – Unmatched time saving
It is no secret that time is valuable. One of the greatest advantages of flying private: you can save time. You will still need to go through customs for international flights; however, the procedures are much shorter compared to flying commercial. You also don't need to deal with the hassle of crowded airports or waiting in long lines. Instead of needing to arrive over 2 hours before your flight, you can typically arrive 15 minutes before departure. There is no downside in speed either, as smaller private aircraft typically fly as fast, if not faster, than commercial aircraft. Whether you are a frequent flyer with a busy schedule, someone who wants to avoid the headaches of the lines at the airport or anyone in between, it is clear that flying private has its perks.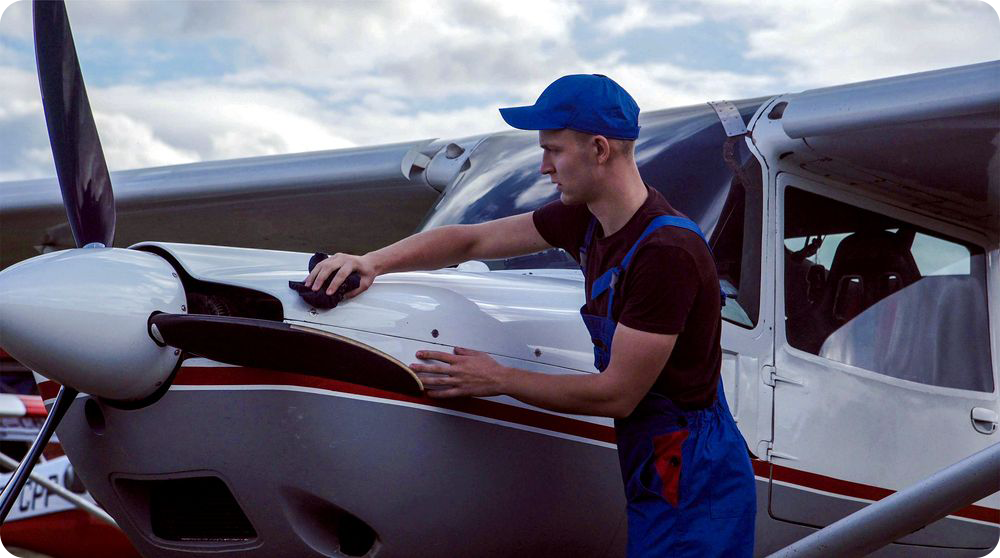 2 – Support local air operators
Flying private allows you to support smaller, local air operators. Along with this comes the benefits of supporting any local business: supporting jobs, encouraging entrepreneurship, and allowing the economy to thrive. Whether it is the community you currently live in or an area you are visiting, there is a clear benefit to supporting local businesses in helping the community flourish.
It is worth mentioning that these are often small and medium-sized businesses that work their hardest and put you first to ensure you have the best experience possible! To these air operators, you are not a number but a human being, and they will do what they can to show how much they value your support.
3 – No missed flights, delays, layovers, or connections
When flying private, the aircraft travels to your destination and yours alone. There is no need to deal with the hassle of long layovers and potentially missed connecting flights.
Flying private also means you are less likely to experience delays or cancellations. Aside from the unavoidable matter of adverse weather conditions, most concerns about issues that could lead to flight delays or cancellations are not a factor in private flights. With private aircraft often departing from smaller private terminals, there is less traffic that could result in any delays. Security delays also aren't a problem as the crew aims to ensure the safest experience possible. Finally, on commercial flights, aircraft, crew, or passengers might arrive late, but flying private allows everyone to operate based on their schedule.
4 – Flexible Schedule
When you fly private, the aircraft is flying specifically for you. Meaning you choose the departure time that best fits your schedule and needs. If you are running late, the air operator is more flexible with timing, and you certainly don't need to worry about missing your flight! With the flexibility that flying private brings, you only have your schedule to think of.
5 – Travelling exactly where you need to go
No need to worry about any flight connections or stops (unless you want them). Private flights also have more flexibility regarding where they can fly – they can access any airport, water aerodrome, heliport, and FBO to get as close to your destination as possible. There are also many more airports accessible to smaller aircraft than larger ones. With increased options of where to land, flying private means you can save time and the headache of additional transportation with the knowledge that you will be much closer to your destination.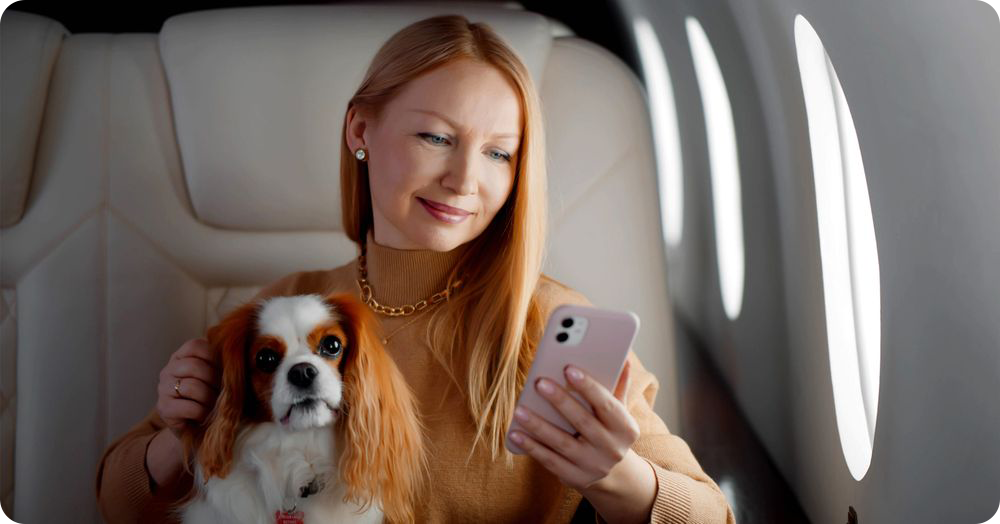 6 – Bring your furry best friend
The ability to bring your pets with you is another great reason to fly private. On commercial aircraft, pets must be placed inside a carrier under a cramped seat. If your pets don't meet the weight restrictions, they may have to fly in the cargo hold. This can also involve additional problems like fluctuating air temperature and pressure, loud noises, and the stress of being away from you and your care. In addition, flying cargo can be incredibly detrimental to the health of some pets, such as brachycephalic breeds of dogs (which includes pugs, boxers, Boston terriers, bulldogs, and more). Because they already have smaller airways and, as a result, compromised breathing abilities, it can be dangerous for them to fly in cargo compartments. Many airlines have banned these breeds from flying in cargo, in which case, if they are too heavy to fly in the passenger cabin, flying private or leaving your pet at home may be the only option.
What does flying private with your pet entail? You can fly in the cabin with your pet, and they can often roam the cabin – no need to keep them in their crate or carrier. Meaning more space and comfort for your pet and allows you to give them all the care they need. You can also bring multiple pets onboard – there is no pet-per-passenger limit. Lastly, with your pet by your side, there is no need to worry about their well-being, so you can both have an enjoyable flight.
7 – No luggage concerns + easier packing
Packing regulations are much less restricted when you fly private. Aside from what your destination allows and the necessary security regulations, you can bring exactly what you want and need. This means no restrictions on liquids! There are also much fewer restrictions regarding the size and weight of the luggage: it just needs to fit and not be too heavy for the aircraft. All this adds up to a much simpler packing experience for you!
In addition to easier packing, your bags stay with you the entire time. There is no need to worry about luggage getting lost, ending up at another destination, or having to wait for a long time at baggage claim. When you fly private, your luggage is just one less thing to worry about.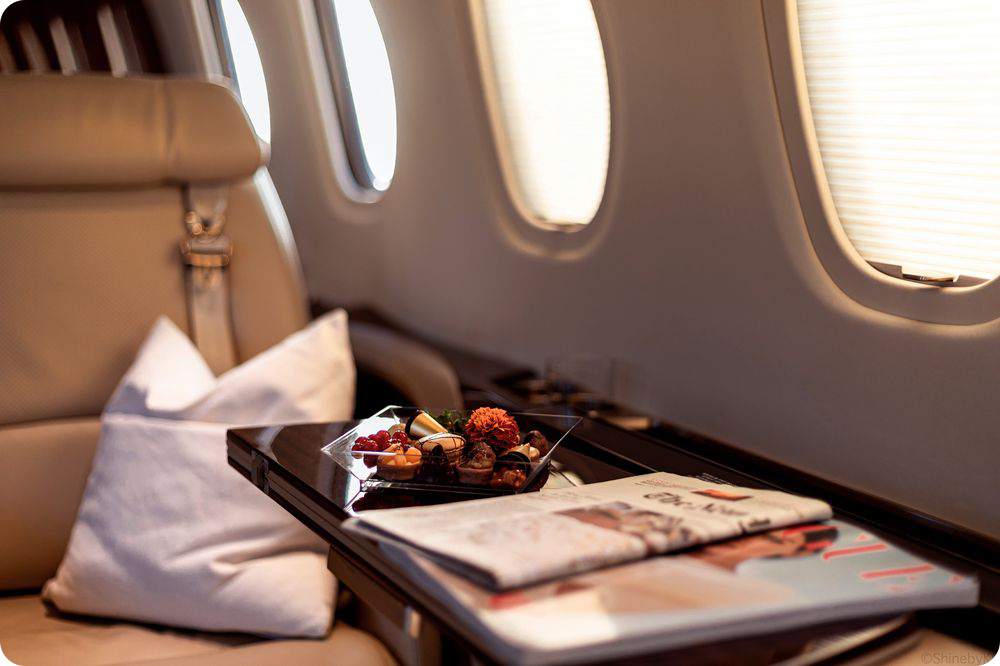 8 – Privacy, productivity, and space
Flying private offers you privacy and considerably more space than you would have flown commercial. Many private aircraft also offer Wi-Fi, so your time in the air could be perfect for work and business. This allows you to do what you need, including replying to emails, and paperwork, working online and even having meetings. That is if you want to work!
9 – Increased safety and comfort
Private aircraft are just as safe, if not safer, than commercial aircraft. This is because air safety and maintenance regulations apply to all aircraft for passengers. Private operations have even higher standards for maintenance for their aircraft and will do anything possible to ensure you have the smoothest flight experience possible.
Now more than ever, people are concerned about exposure to contagious diseases. When flying on a commercial aircraft, you are in close contact with hundreds of people for the duration of the flight, not to mention the countless people from all over the world that you encounter at crowded airports. Flying private avoids these issues as there are significantly fewer people to run into. In addition to the smaller private airports where you take off and land, there are fewer people you will be flying with, these being the crew and the people you travel with.
10 – An unforgettable experience
When you fly private, you can fully customize the flight to suit your desires and needs. Flying private makes you a VIP, and you get the VIP service that comes with it: from increased space and comfort to luxurious catering, service, and seating. Add to that the ability to tailor the experience to include anything you want, and your private flight will be an experience you won't forget.
Flying to your destination also means taking in aerial views that easily beat driving, and you can customize the route and add stops to get the most out of your experience. As an alternative to driving, flying private is an incredible way to save time, take in breathtaking views, and tailor the experience to result in the maximum luxury and comfort possible.
11 – BONUS: Cost efficiency
While most people perceive private flights to be incredibly expensive and little more than a daydream, there are ways to fly private without breaking the bank – especially with Airble. Flying in a larger group can be a great way to fly private; when you charter, you are renting the whole aircraft—filling up those seats would result in a cheaper price per passenger. You can book shared flights on Airble if you fly alone or only have a small group to fly with. This allows other users to see your chartered flight and book a seat on the same flight. As a result, you still get a private flight experience, with the bonus of sharing the cost.
But that isn't all. With Airble, you can also view and book our deals on empty legs. Empty legs are flights that occur when an aircraft has been chartered to bring passengers to a destination and is making a necessary return trip to its base after dropping the passengers off. When the aircraft is flying, empty seats can be sold at a discounted price, sometimes cheaper than flying commercial. Although empty legs will have pre-defined destinations and can be a bit short notice, they are a great way to save money while reaping the luxurious benefits of flying private and perhaps being a much-needed last-minute getaway!
Empty legs are automatically added to our deals section so you can easily view and book your next trip! Download the Airble app on the App Store or Google Play.