Three BC coves to explore this spring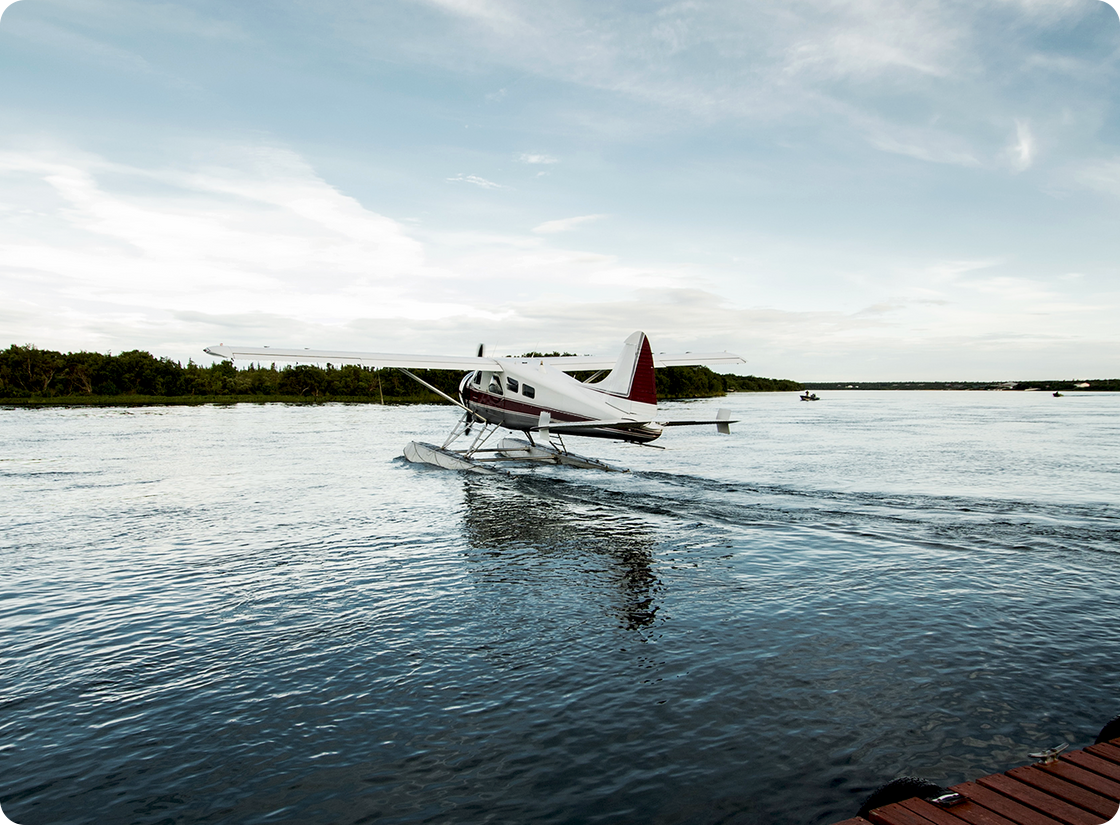 Spring is here and Easter is just around the corner! With over 35 aircraft on the Airble marketplace, we can take you to the remote wilderness for a refreshing outdoor adventure or whisk you away to an exclusive lodge for some relaxation - all with the convenience and luxury of departing and arriving from private terminals at your desired date and time.
One of the great advantages of charter flights is the freedom to fly to the most unique and remote locations that other options can't get you to. Whether it's a seaplane to a remote beach on the coastal islands for surfing, or a helicopter up the mountains to camp, air charter is the ideal way to get you where you want to go.
Many ambitious travellers are seeking out unique travel experiences. If you're looking for something different for your next getaway, we recommend these three fantastic coves in British Columbia just for you.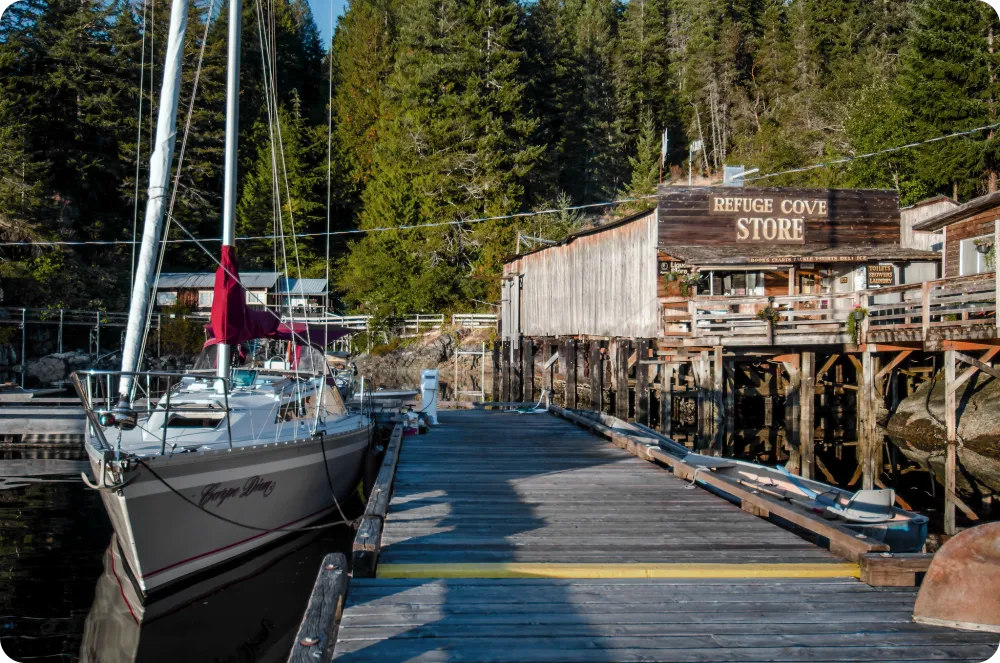 The first is Refuge Cove, a small community located in the Desolation Sound area of the Sunshine Coast in British Columbia, Canada. As there are no roads that connect it to the mainland, it's only accessible by sea or air. Refuge Cove is known for its rugged coastlines, secluded bays, and crystal-clear waters. Visitors can enjoy a range of outdoor and marina activities such as fishing, kayaking, hiking, and wildlife viewing.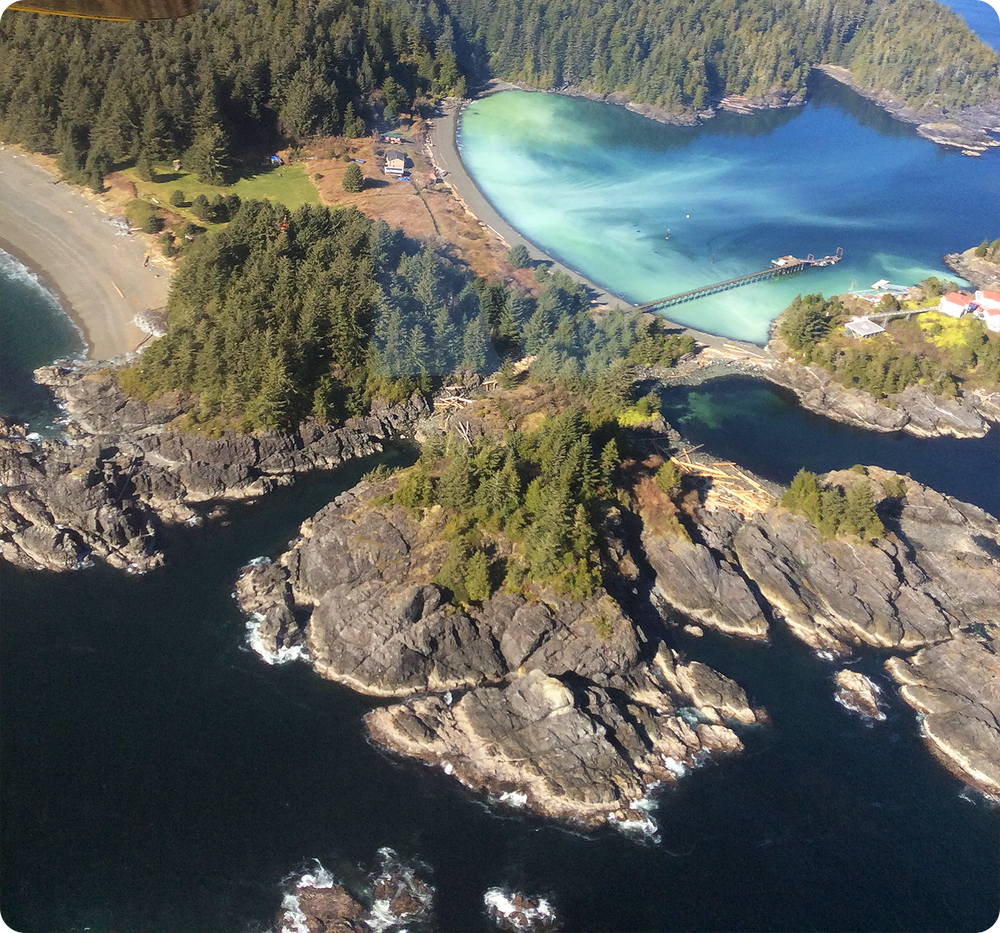 Friendly Cove, also known as Yuquot, is our second recommendation for your next weekend escape. Friendly Cove is a historic site located on Nootka Island, off the west coast of Vancouver Island. The Nootka Lighthouse, built in 1911, is one of the few remaining manned lighthouses on the coast. In addition to other highlights, you can indulge in a unique cruise experience aboard the MV Uchuck 111, a former minesweeper that has been thoughtfully renovated to include a luxurious wood-finished lounge, a charming coffee shop, and ample upper deck seating.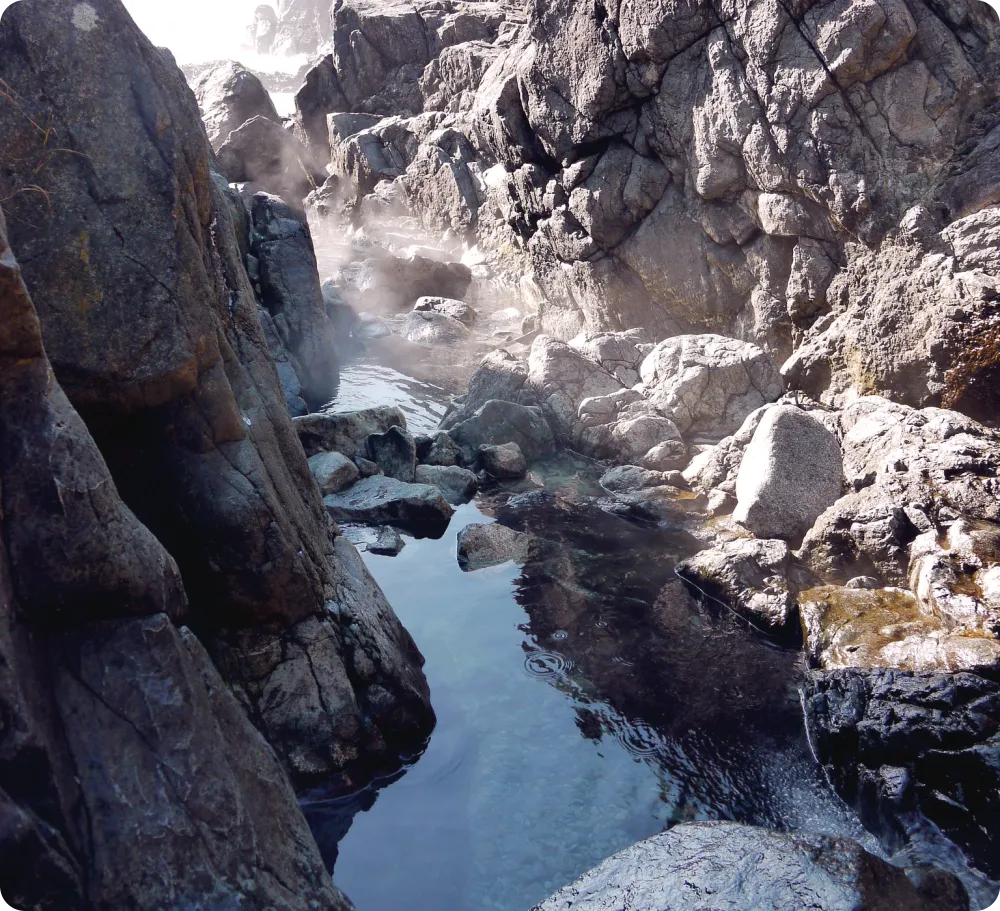 Finally, the Hot Springs Cove, situated in Maquinna Provincial Park at the secluded northern tip of Clayoquot Sound, is a magnificent natural hot spring that has retained its splendor. These hot springs, too, are accessible only by boat or seaplane, adding to the sense of adventure and seclusion. There, you can relax and unwind in the steam, allowing your worries to dissipate as the breathtaking scenery around you rejuvenates your spirit. Visitors can also enjoy a scenic walk through the old-growth rainforest that offers stunning views of the Pacific Ocean. Wildlife sightings, including sea otters, seals, and bald eagles, are also common in the area.
The upcoming long weekend is a great opportunity to pack your bags and head out for a much-needed break. Whether you're in the mood for a scenic road trip, a relaxing hot spring experience, or an unforgettable coastal adventure, British Columbia has something for everyone. We hope our three recommendations have inspired you to explore this beautiful province and create lasting memories with your loved ones.